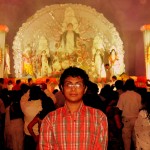 M.Tech., ECE, Indian Institute of Technology, Kharagpur 2013
B.Tech. (Honors), ECE, Indian Institute of Technology, Kharagpur 2013
Research Focus: Adaptive front-ends for physiological sensors
Somok's research focuses on designing digitally assisted bio-signal acquisition circuits and interfaces. He is investigating techniques that would promote optimization of system power and performance by utilizing appropriate DSP-based feedback depending on signal properties and application requirements.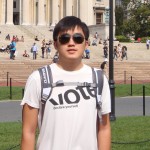 M.S., Nanoengineering, National Tsing Hua University, Taiwan 2012
B.S., MSE, National Taiwan University, Taiwan 2010
Research Focus: Magnetoresistive devices for biosensing applications
Iric's research focus on utilizing magnetoresistive (MR) materials to develop the biosensing system for early diagnosis, tracking, and prognosis. He is investigating techniques to measure cellular/molecular characteristics and monitor disease progression based on magnetic sensing.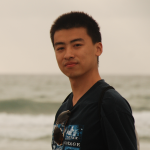 BSEE, Huazhong University of Science and Technology, Wuhan, China 2014
Research Focus: Ultra-low power analog circuits and microsystems for sensing applications
Haowei's research focuses on designing ultra-low power (sub-nW) amplifiers and comparators utilized in wake-up radios and sensors. He is also interested in the development of portable and low-power readout circuits for point-of-care diagnostics.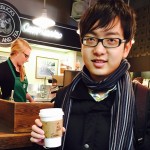 MSEE, University of Southern California, Los Angeles, CA 2014
BSEE, University of Electronic and Science Technology of China, Chengdu, China 2012
Research Focus: Circuit interfaces for magnetic sensors
Sean's research focuses on developing circuit interfaces and DSP techniques for accurate magnetic sensor signal detection and processing. He is currently investigating techniques to reduce circuit noise, eliminate signal degradation, and distortion for ultra-sensitive biomolecular measurements.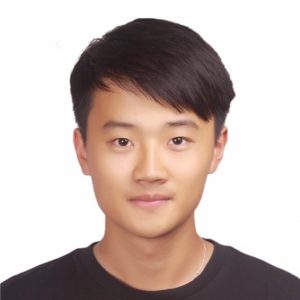 BE, Vanderbilt University, TN, 2015
Research Focus: Smart electronics integration for point-of-care applications
Da's research focuses on developing a closed-loop epidermal monitoring system with capability of automated and timely drug delivery. The resulting system is a compact integration of biomedical sensor and electronics as well as near-field communication to allow patient or surgeon gather critical real-time information of the wound. Da is also interested in low power analog IC design for point-of-care diagnostics.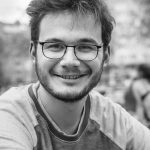 MEE, Université Libre de Bruxelles/Vrije Universiteit Brussel, Brussels, Belgium 2016
BSEE, Université Libre de Bruxelles, Brussels, Belgium 2014
Research Focus: Oscillator-based readout for magnetic biosensors
Corentin's research focuses on the design of VCO-based readout circuits for magnetoresistive sensors to enable fast, ultra-sensitive, and accurate biological measurements. He is investigating techniques to reduce the impact of flicker noise as well as DSP solutions to reduce the influence of other non-idealities such as the sensor's temperature dependency.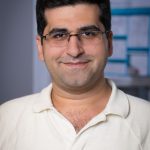 BSc in Electronics, ECE, University of Tabriz, Tabriz, Iran 2009
MSc in Microelectronics, EE, Sharif University of Technology, Tehran, Iran, 2016
Research Focus: Wirelessly Powered In-Vivo Biochemical Sensors
Omid's current research focuses on mixed-signal circuits for interfacing biochemical sensors and ultra-low-power RF circuits. He is trying to solve problems in realizing the future of low-power point-of-care diagnostics devices.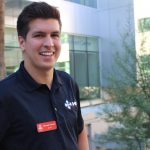 BS Biomedical Engineering, University of Arizona, AZ 2017
Research Focus: Point-of-care diagnostics for proteolytic diseases
Michael's research focuses on the development of a point-of-care diagnostic device for rapid detection for proteases. He is currently optimizing surface chemistry techniques on magnetoresistive sensors to detect the presence of specific proteases often found in patients with Cystic Fibrosis, the most common, inherited fatal disease in Caucasians.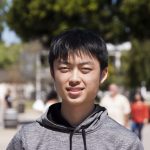 Matthew is an undergraduate student in the Electrical and Computer Engineering department. He is interested in analog circuit design, embedded systems, and programming.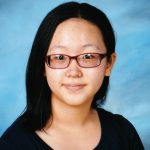 Gabrielle is a high school freshman at Canyon Crest Academy. Currently, she is conducting data analysis on the accuracy of various monitors In the future, she hopes to work on bioelectronics and bioengineering.
Tai-Hsing Lee (Visiting Scholar) – Industrial Technology Research Institute (ITRI)
Rajesh Seenivasan (Post-Doc 16-18) – Now at CARI Therapeutics
Alex Sun (PhD, 2018) – Now at Proteus Digital Health
Sandeep Adem (MS, 2018) – Now at Stanford
Edwin (Chung Lun) Hsu (PhD, 2018) – Now at Apple
Sonal Jain (MS BioEngineering, 2017) – Now at Roswell Biotechnologies, Inc.
Arsh Buch (UG) – Now at Stanford MS
Tom Phelps (UG) – Now at UCSD PhD
Michael Unanian (UG) – Now at Colubmia PhD
Venkatesh Alagarswamy Govindaraj (PostDoc 14-16) – Now at Roswell Biotechnology
Saurabh Kulkarni (MS) – Now at Maxim
Kaushik Sridhar (MS) – Now at Stanford
Chengyang (Bryce) Yao (UG, Spr 14 – Spr 15) – Now at Stanford
Travis Wambach (UG) – Now at UCSD MS
Sammie Wang (UG) – Now at Northrop Grumman Corporation
Megndi He (UG, Win-Spr 15) – Now at Synopsys
Jessica (Jingxue) Zhou (UG, Win-Spr 15) – Now at Bio-Rad
Youngdal Jeong (UG Exchange Student, Sum 14)
Julie Vaughn (HS Student, Sum 14) – Now at MIT
Osvaldo Alcazar Pulido (HS Student, Sum 14)
Wahab Alasfour (UG, Fall 13)
Haowei (Howie) Jiang (UG Exchange Student, Fall 13) – Now at UCSD
Adam Orendain (UG, Sum 13)
Kevin (Chunghoon) Woo (UG, Spr 13 – Sum 13) – Now at ViaSat
I am actively seeking highly motivated both undergraduate and graduate students as well as post-docs for my group. If you are interested in any of the projects or have other related interests, please contact me to apply. Please be very specific in your email and do not include attachments that are not in PDF form.
Like many colleagues, every month I receive several inquiries from perspective students, post-docs, and visitors, who wish to join my research group. It is impossible for me to respond to all of these requests, because of their sheer volume. If you try to contact me in this regard, please do not be offended if I do not reply. The admission process for graduate students is handled by the departmental office for graduate studies.