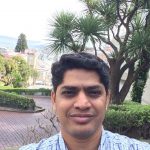 Ph.D. (Chemistry) Madurai Kamaraj University, India 2012
M.Sc. (Chemistry) SRNM College affiliated to Madurai Kamaraj University, India 2002
B.Sc. (Chemistry) SRNM College affiliated to Madurai Kamaraj University, India 2000
Research:Wearable Bio-sensor platform towards Health Care Monitoring.
Dr. Seenivasan research interest includes fabricate the surface functionalized flexible array electrodes, and design & development of engineered nanomaterials and thin film micro-sensors/biosensors for their application in biomedicine, environment monitoring, and food safety. His current research area mainly focused on designing highly sensitive scalable/wearable bio-sensor platform for point-of-care detection, screening and monitoring of various small molecules.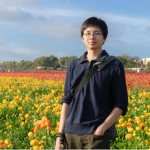 MSEE, National Cheng-Kung University, Tainan, Taiwan 2009
BSEE, National Cheng-Kung University, Tainan, Taiwan 2007
Research: Ultra low-noise transimpedance amplifier for biological applications
His research focus is on designing low-power and low-noise analog circuits for biosensing applications. The target of the circuits is measuring very small currents (fA to nA), which are often superimposed on large large baseline signals. Moreover, he is investigating methods to reduce flicker noise due to the frequency range of interest.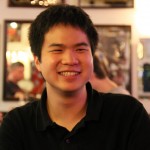 BSEE, University of California Berkeley 2012
Research:High-density biosensor arrays
Alex's research focuses on designing biosensor arrays that are highly scalable. He is also interested in micro- and nanoscale transducer design and optimization, electrochemical measurement techniques, and compact, ultra-low leakage IC design.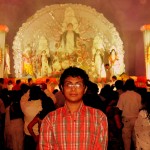 M.Tech., ECE, Indian Institute of Technology, Kharagpur 2013
B.Tech. (Honors), ECE, Indian Institute of Technology, Kharagpur 2013
Research:Adaptive Front-Ends for Physiological Sensors
Somok's research focuses on designing digitally assisted bio-signal acquisition circuits and interfaces. He is investigating techniques that would promote optimization of system power and performance by utilizing appropriate DSP-based feedback depending on signal properties and application requirements.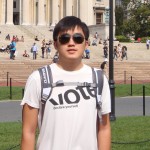 M.S., Nanoengineering, National Tsing Hua University, Taiwan 2012
B.S., MSE, National Taiwan University, Taiwan 2010
Research:Magnetoresistive devices for biosensing applications
Iric's research focus on utilizing magnetoresistive (MR) materials to develop the biosensing system for early diagnosis, tracking, and prognosis. He is investigating techniques to measure cellular/molecular characteristics and monitor disease progression based on magnetic sensing.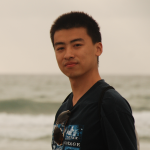 BSEE, Huazhong University of Science and Technology, Wuhan, China 2014
Research:Ultra-low power analog circuits and microsystems for sensing applications
Haowei's research focuses on designing ultra-low power (sub-nW) amplifiers and comparators utilized in wake-up radios and sensors. He is also interested in the development of portable and low-power readout circuits for point-of-care diagnostics.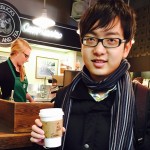 MSEE, University of Southern California, Los Angeles, CA 2014
BSEE, University of Electronic and Science Technology of China, Chengdu, China 2012
Research:Circuit interfaces for magnetic sensors
Sean's research focuses on developing circuit interfaces and DSP techniques for accurate magnetic sensor signal detection and processing. He is currently investigating techniques to reduce circuit noise, eliminate signal degradation, and distortion for ultra-sensitive biomolecular measurements.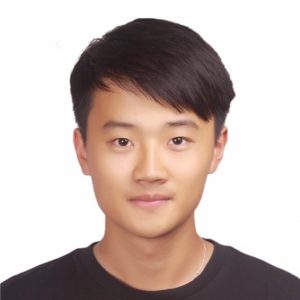 BE, Vanderbilt University, TN, 2015
Research:Smart electronics integration for point-of-care applications
Da's research focuses on developing a closed-loop epidermal monitoring system with capability of automated and timely drug delivery. The resulting system is a compact integration of biomedical sensor and electronics as well as near-field communication to allow patient or surgeon gather critical real-time information of the wound. Da is also interested in low power analog IC design for point-of-care diagnostics.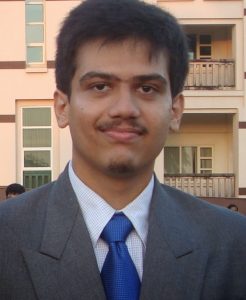 B.E. (Honors), ECE, BITS Pilani, Goa, India 2014
Research:Injectable biosensors
Saurabh is working towards his Master's degree in Medical Devices and Systems, ECE. He is developing a wirelessly powered biosensor. The main challenges include extremely small area, ultra low power consumption, and transmitting/receiving power and data across human tissue.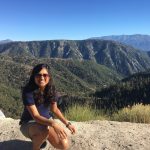 B.S. EE (focus in Synthetic Biology); University of Washington, Seattle 2015
M.S. Bioengineering (In Progress)
Research Focus: Point-of-Care Diagnostics
Sonal is developing a POC device for rapid detection of candidemia, a fungal infection that is the fourth leading cause of bloodstream infections in the United States. She is optimizing techniques to detect the presence of specific aspartyl proteases secreted by the fungus using magnetoresistive sensors.

Tom is a senior at UCSD studying Electrical Engineering with a Controls and Machine Intelligence focus. After he completes his undergrad, Tom Plans on pursuing graduate studies in machine intelligence.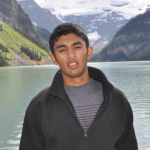 Arsh is currently an undergraduate electrical engineering student at the University of California, San Diego with a focus on integrated circuits. After completing his undergraduate studies Arsh plans to pursue a graduate degree in analog and mixed-signal integrated circuits and continue working on biomedical devices.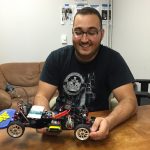 Michael is a senior Electrical Engineering major at UCSD focusing on Electronic Circuits and Systems. After this year, Michael plans on continuing his education towards graduate school to study low-power integrated circuit design and begin a career in industry designing circuits.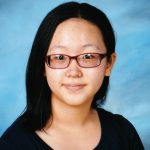 Gabrielle is a high school freshman at Canyon Crest Academy. Currently, she is conducting data analysis on the accuracy of various monitors In the future, she hopes to work on bioelectronics and bioengineering.
Venkatesh Alagarswamy Govindaraj (PostDoc 14-16) – Now at Roswell Biotechnology
Saurabh Kulkarni (MS) – Now at Maxim
Kaushik Sridhar (MS) – Now at Stanford
Chengyang (Bryce) Yao (UG, Spr 14 – Spr 15) – Now at Stanford
Travis Wambach (UG) – Now at UCSD MS
Sammie Wang (UG) – Now at UCSD MS
Megndi He (UG, Win-Spr 15) – Now at UCSD MS
Jessica (Jingxue) Zhou (UG, Win-Spr 15) – Now at Bio-Rad
Youngdal Jeong (UG Exchange Student, Sum 14)
Julie Vaughn (HS Student, Sum 14) – Now at MIT
Osvaldo Alcazar Pulido (HS Student, Sum 14)
Wahab Alasfour (UG, Fall 13)
Haowei (Howie) Jiang (UG Exchange Student, Fall 13) – Now at UCSD
Adam Orendain (UG, Sum 13)
Kevin (Chunghoon) Woo (UG, Spr 13 – Sum 13) – Now at ViaSat
I am actively seeking highly motivated both undergraduate and graduate students as well as post-docs for my group. If you are interested in any of the projects or have other related interests, please contact me to apply. Please be very specific in your email and do not include attachments that are not in PDF form.
Like many colleagues, every month I receive several inquiries from perspective students, post-docs, and visitors, who wish to join my research group. It is impossible for me to respond to all of these requests, because of their sheer volume. If you try to contact me in this regard, please do not be offended if I do not reply. The admission process for graduate students is handled by the departmental office for graduate studies.